Marina Neagu has worked in the field of development with both government institutions (Ministry of Regional Development and Tourism and the United Nations Development Program) and in the private sector, as well as worked on technical assistance projects for local governments. She holds a graduate degree from the London School of Economics in urban planning and local economic development and where her work focused on the sustainability of small towns in Romania. She has been active in civil society development since 2003, participating in the development of several youth organizations and education. Email: marina.neagu@cridl.org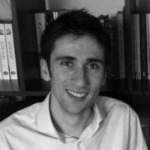 Mihăiţă Lupu has over 10 years experience in institutional and community development experience in both business (financial companies) and in non-governmental organizations (DEEP Foundation, Pro-Democracy Association, PAL-TIN), government (Ministry of Health, National Public Health Institute) and international organizations (United Nations Development Programme / Beautiful Romania Project). He studied psychology at the University of Bucharest and holds a graduate degree in social history from the Central European University in Budapest. Email: mihai.lupu@cridl.org
Cătălina Preda specializes in architecture and has extensive experience in projects to preserve and enhance the built heritage. She coordinated the Beautiful Romania project implemented by the United Nations Development Program in partnership with the Ministry of Regional Development and Tourism and the Ministry of Culture from its inception in 2003 until its completion in 2011. Catalina is a managing partner at CPCP Studio in Bucharest, where she manages complex projects in architectural design, urban planning in protected areas, restoration and revitalization of built heritage.  She has a degree in architecture from the University of Architecture and Urban Planning "Ion Mincu" in Bucharest, where she completed both graduate and post-graduate studies. Cătălina is also a member in the National Committee of ICOMOS (International Council for Monuments and Sites).
Gruia Bădescu's focus and passion are urban design and architecture. Before college, Gruia spent a year visiting Romania and Poland, including also sites of suffering from World War II. Gruia then attended Middlebury College in the United States, where he majored in geography and international studies. Concerned with the destruction and replacement of traditional architecture in Romania, Gruia began an initiative that was supported by National Geographic's Center for Sustainable Destinations to educate villages about the benefits of preserving cultural heritage. Starting 2010, he has been directly engaged in drafting the Central Bucharest Integrated Urban Development Plan while working with Space Syntax. He received a graduate degree from the London School of Economics and Political Science and is currently pursuing at Ph.D. at the University of Cambridge, where his research focuses on international reconstruction efforts in war-torn areas of the world. His achievements included co-organizing a symposium at his college entitled, "The Many Faces of Poverty: From Local to Global", receiving a gold medal at the International Geography Olympiad in South Africa in 2002, and being the first undergraduate to receive the Simion Mehedinti Award given to scholars who have made a contribution to the field of Romanian geography.
Laura Roman's core focus is on sustainable development and innovation at the local and regional level, and she recently had a one-year scholarship at Trier University in Germany to study these subjects. Laura completed her Master of Public Policy at Herti School of Governance in Berlin, where she specialized in economic policy and public management and collaborated on a research project on local governance and urban transport problems in Berlin. She also recently completed training at the DG Regio, Thematic Coordination & Innovation Unit at the European Commission, where she worked on sustainable development and innovation at local level through structural funds. Laura is currently based in Bruxelles where she works as a researcher in a consultancy providing policy advisory services on European policies in the fields of technology, innovation, higher education and development.
CRIDL TEAM MEMBERS OF CURRENT PROJECTS
ALERT – Proiect de conștientizare a riscului seismic în București 
Ioana Nenciu – project coordinator of Alert. Ioana is a planner specialized in urban and regional planning and prior experience in strategic planning and urban mobility policies.  
RICAP – Romanian Innovation Commercialization Assistance Program

Livia Rădulescu has over eight years of experience in development work, with a focus on fostering entrepreneurship, innovation and creativity. She was part of various organizations both for-profit and non-profit. Before joining CRIDL to coordinate RICAP in 2013, Livia worked with the United Nations Development Program for three years in various management and consulting roles encouraging business support structures and social innovation. Before that, she worked in business development with Mediacom London and several non-governmental organizations in UK and Romania. Livia has a Master's degree from the London School of Economics and a BSc degree in Economics from the University of Reading. Email: livia.radulescu@cridl.org

Alexandru Ruff is a graduate of the Faculty of Cybernetics, Statistics, Computer Science Mathematics and Economics, and holds post-graduate studies in Communication and Public Relations, National School of Political and Administrative Studies. During the past 15 years his experience focuses on business environment development, public administration reform, development through ICT Access, implementation of EU Grants and incentives for Romanian Companies, USAID funded Programs coordination.
CRIDL TEAM MEMBERS OF PAST PROJECTS

John Gongwer has twenty years experience in the field of management consulting and entrepreneurship in information technology in Washington, DC and Silicon Valley. He holds graduate degrees from Oxford and Cambridge Universities in Britain where his most recent research focused on disruptive innovation strategies using collaborative digital technology. His first contact with Romania dates back to 2000, when he co-founded and developed a community revitalization project in the Jiu Valley (2000-2004). John returned to Romania in 2011 and is currently working with CRIDL through his innovation laboratory, iCatalyst, which is partnering with CRIDL to develop collaborative technological solutions for local development.

Ionuț Decuseară has over 7 years experience in implementing wireless and networking solutions for Internet access and data transmission both in Romania and internationally. He is currently working as technical consultant on various projects in the UK. He joined the CRIDL team in October 2011 and is responsible for planning and implementing solutions for providing Wi-Fi access in remote and or rural areas.