The following are projects currently under development by CRIDL. If you would like more information or are interested in participating, please visit the section "Get involved!".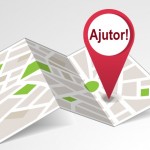 ALERT is a seismic risk mitigation project in Bucharest, which builds on our interest to develop and test tech solutions to address community needs. Therefore ALERT is designed as a data crowd-sourcing platform to aggregate and present awareness-building information on seismic risk in Bucharest, particuarly regarding the tenancy profile and needs of those whose homes are affected. Read more.. 
Nepal EduCaB (Educational Capacity Building in Rural Nepal) is a pilot concept designed and developed by CRIDL organizational and community development experts in partnership with Cold Feet Foundation din Kathmandu, aiming to enhance the educational capacity of rural schools in Nepal to respond to community needs, by establishing and activating library functions. The pilot center was successfully launched & activated in Dandagaon village / Dhading district, 64 km. West of Kathmandu.  
Romanian Innovation Commercialization Assistance Program (RICAP) is a program that aims to enable Romanian technology start-ups and innovators to further develop their businesses. Working with a team of accomplished US-based commercialization experts and Romania-based local mentors, participants in the program will use world-class knowledge and tools to connect to a global network of potential partners and investors.

The Heritage 2.0 project is focused on the development of effective solutions based on new information technologies for the preservation and promotion of cultural heritage in Romania. Our goal is to develop a virtual knowledge platform (web and mobile-based) on cultural heritage that can store a larger volume of integrated information, disseminate to a wider public, and engage a greater diversity of stakeholders than conventional documentation methods could allow. More details..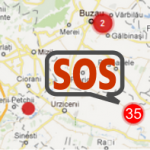 The TrimiteSOS project was conceived in February 2012, when hundreds of communities in Romania were isolated due to heavy snow falls. The difficulty of territorial monitoring of the communities affected led us to adopt and customize an open-source application for Romania which can support the territorial monitoring of different emergency situations based on reports sent by end-users ('crowdsourcing').  More details…