As a response to the critical situation in Dhading district, 64 km. West of Kathmandu, following the Earthquake that hit Nepal on April 25th, The Romanian Centre for Innovation in Local Development urgently initiated an intervention in the area, consisting of 8 villages, 300 households, with around 1250 persons.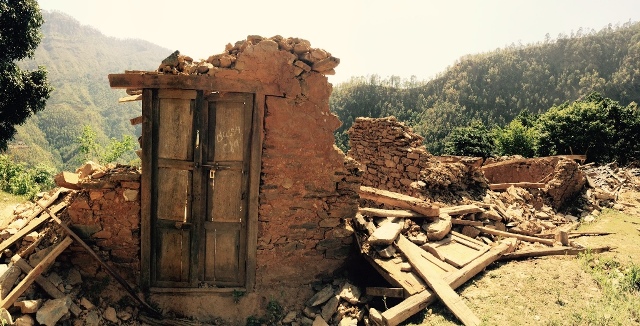 The strategic partners for the intervention we are undertaking are: Cold Feet Adventure Trekking / Cold Feet Foundation in Kathmandu (for all phases / coordinating the local team & actions), Dordrecht Community Task Force in Netherlands (mainly for the reconstruction phase with engineering expertise). During our intervention, we are also in communication with the representatives of the International Organization for Migration (IOM Romania / IOM Nepal) and the ones of the Romanian Ministry of Internal  Affairs. We are thankful to all those that supported our actions for the first stage of intervention. We are also counting on the involvement of i-Say Community, powered by Ipsos Interactive Services, using financial resources from Ipsos respondents.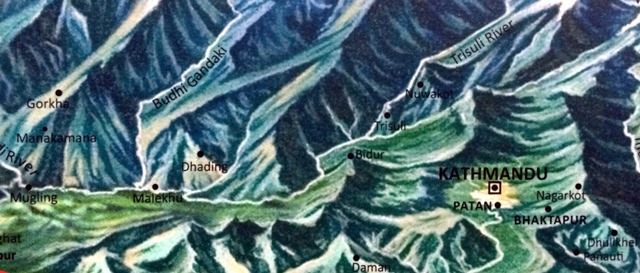 The area we are covering is the one we are implementing Nepal EduCaB (Educational Capacity Building in Rural Nepal), a development program started in January 2014, aiming to establishing and activating library capacity at the level of rural schools in Dhading district / Nepal, as a mean of starting self-sustainable community development projects & social enterprises, while providing learning & best practices opportunities for those supporting the initiative.
THE CURRENT SITUATION IN THE AREA – AFTER THE EARTHQUAKE FROM APRIL 25TH
-          Remote area, i.e. three hours of trekking from the secondary road;
-          85% to 90% out of the 300 households destroyed;
-          30 deaths & more than 80 injured;
-          More than 100 animals dead (goats, buffs);
-          No intervention from the Government due to current date;
-          The Monsoon is approaching (starting June to October);
-          The school that is accommodating the kids from 5 villages (297 persons) is destroyed; only one building remained almost intact (still, there is a need for construction works to be done).
CRIDL & COLD FEET EMERGENCY INTERVENTION PLAN IN DHADING
Our focus is to firstly provide shelter, basic food supplies and medical services, prior to starting the Monsoon period (in June). In the subsequent phases, we shall concentrate our efforts for the reconstruction part.
FIRST STAGE
 (April 28th to May 17th)
-          Securing emergency shelter to around 450-500 residents
-          Providing around a tone of food supplies (e.g. 120 kg. of rice, 100 kg. of potato, 100 kg. flour, 200 packages of glucose, 160 kg. of dry rice, 80 packages of salt, 80 liters of oil etc.)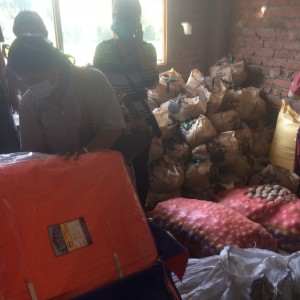 -          Organizing a three days medical camp, providing general medical services to around 600 residents from the eight villages we cover (i.e. hiring 8 doctors, 2 medical assistants, 2 pharmacists, buying medicine for around 600-700 persons)
The CRIDL / Nepal EduCaB, Cold Feet Adventure Trekking & Cold Feet Foundation teams are underway organizing the subsequent stages to be implemented in Dhading, being interested in securing proper shelter for the Monsoon period (through providing tin sheets for the roof), solar panels, school stationary supplies and construction materials and engineering expertise after the Monsoon will pass, for the reconstruction phase.
SECOND STAGE
 (May 18th to June 12th)
-          Providing tin roof bundles (around 10 sheets of tin per bundle) for all 300 household in the area we cover. We shall start with securing an initial 100 households;
-          Providing solar panels for 100 (initial) households;
-          Providing stationery supplies for 300 kids in Dhading district (Mahendrodaya Kalika Secondary School);
-          Securing safe school space for Mahendrodaya Kalika Secondary School.
THIRD STAGE
 (13th of June to July 15th)
-          Organizing a second medical camp in order to cover all residents in Dhading. Depending on resources, we aim covering with medical services neighboring district, Nuwakot and other areas in Nepal.
 FOURTH STAGE
 (July 15th to October 15th)
-          (If needed and depending on the resources) securing more emergency shelter in the area & emergency medical interventions.
-          Starting a volunteering program for assisting CRIDL, Cold Feet Foundation / Cold Feet Adventure Trekking / Nepal EduCaB interventions in Dhading.
FIFTH STAGE
 (October 15th to February 29th)
-          Reconstruction interventions for all 300 households.
-          Tentative biogas pilot project for around 10 households in Dhading district.
Depending on the situation and priorities, changes can occur during any phases of this intervention plan. 
FINANCIAL MECHANISMS IN PLACE
 Two accounts were opened within CRIDL, for the donation campaign initiated after the earthquake from April 25th.
For any financial assistance to the CRIDL emergency campaign in Dhading District / Nepal (April 2015 – February 2016), our team is providing all data needed: copy of invoices, details on the supplies that are and will be bought, photos, contact data of the community leaders in Dhading villages, timely updates with activities that are undertaken.
For any additional details please contact us at: mihai.lupu@cridl.org or info@coldfeetadventure.com. Also consider the Nepal EduCaB page for the journal of our interventions.
_____________
*Disclaimer: this intervention is initiated by the Romanian Centre for Innovation in Local Development (CRIDL), in partnership with the Cold Feet team in Nepal. Since the accounts we have opened are public, anyone can donate, therefore, please note that our activities do not reflect in anyway the views and/or the affiliations of any sort of the supporters / donors (institutions or individuals) that contributed to our cause. We are a non-profit, non-governmental, apolitical and independent organization, therefore all our actions are subject to the strategy and action plans designed and undertaken by our team and the professionals we have hired.